Milano stitch trousers
plain-coloured and leather profiles
<strong>Chiara Dalba plain-coloured Milano stitch trousers</strong> are an iconic item in the collection.
Available in <strong>different colours</strong> (<strong>ivory, onion, black</strong>), it can be easily combined to create any kind of look.
The medium-weight fabric makes these trousers <strong>perfect for the autumn and winter season.</strong>
The leather profiles are that detail that does not go unnoticed and give the trousers that rock look that is so much back in fashion.
However you can create other types of outfits with this <strong>comfortable and versatile garment</strong>.
The <strong>straight-leg design</strong> makes it ideal for all kinds of shoes, from trainers to pumps.
<h2>Fit and composition Milano stitch trousers</h2>
The <strong>fit of the trousers in Milano stitch is skinny</strong>, the <strong>waist is regular</strong>.
The <strong>sizes</strong> range <strong>from 40 to 52</strong>.
The model is 180 cm tall and wears a <strong>size 42</strong>.
The <strong>colours</strong> in the catalogue are: <strong>ivory, onion, black.</strong>
Composition: 54% Rayon 28% Nylon 13% Modal 5% Elastam.
How to take measurements:
AB - Waist
Measure your waist placing the tape around your navel.
CD - Hips
Measure your hips placing the tape around the widest point.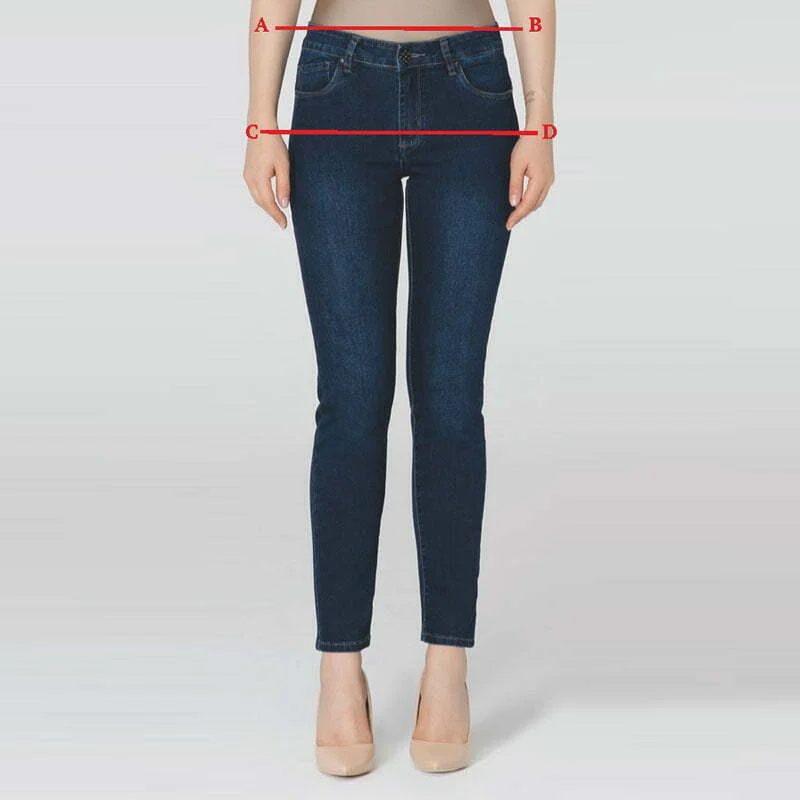 | | | | | |
| --- | --- | --- | --- | --- |
| Size | UK | US | EU | Japan |
| XS | 6 - 8 | 4 | 34 | 7 |
| S | 8 -10 | 6 | 36 | 9 |
| M | 10 - 12 | 8 | 38 | 11 |
| L | 12 - 14 | 10 | 40 | 13 |
| XL | 14 - 16 | 12 | 42 | 15 |
| XXL | 16 - 28 | 14 | 44 | 17 |
| | | | | |
| --- | --- | --- | --- | --- |
| Size | UK | US | EU | Japan |
| XS | 6 - 8 | 4 | 34 | 7 |
| S | 8 -10 | 6 | 36 | 9 |
| M | 10 - 12 | 8 | 38 | 11 |
| L | 12 - 14 | 10 | 40 | 13 |
| XL | 14 - 16 | 12 | 42 | 15 |
| XXL | 16 - 28 | 14 | 44 | 17 |
COLOUR VARIANTS Plain-coloured Milan stitch trousers with leather profiles
SELECT COLOUR
All colour variants Plain-coloured Milan stitch trousers with leather profiles