Milano stitch trousers
with America pockets
Impossibile resistere al fascino del
pantalone in punto Milano con tasche America e fondo con risvolto Chiara Dalba.
Confortevole e piacevole da indossare, questo capo è un vero e proprio passe partout. Le tasche America lo rendono senza tempo, mentre il grande risvolto sul fondo conferisce al pantalone un aspetto decisamente moderno e perfetto per outfit grintosi.
Chi indossa il capo ama la moda e soprattutto ama cambiare look con alcuni pezzi chiave. Creare degli abbinamenti di tendenza con questi pantaloni è semplice, grazie alla versatilità del modello e alla qualità dei materiali utilizzati per la realizzazione.
La lunghezza del pantalone in punto Milano permette di abbinarlo con diverse tipologie di scarpe, così da essere perfetto sia in ufficio che nel tempo libero, durante il giorno e la sera.
Un capo chiave da avere in collezione in ogni stagione.
Vestibilità e composizione del pantalone in punto Milano con tasche America
Il pantalone punto Milano con tasche America ha un'ottima vestibilità ed è disponibile dalla taglia 40 alla 50, nella versione colore sabbia.
La modella è alta 180 cm e indossa una taglia 40.
Composizione: 50% Rayon 35% Nylon 10% Polyester 5% Elastam.
How to take measurements:
AB - Waist
Measure your waist placing the tape around your navel.
CD - Hips
Measure your hips placing the tape around the widest point.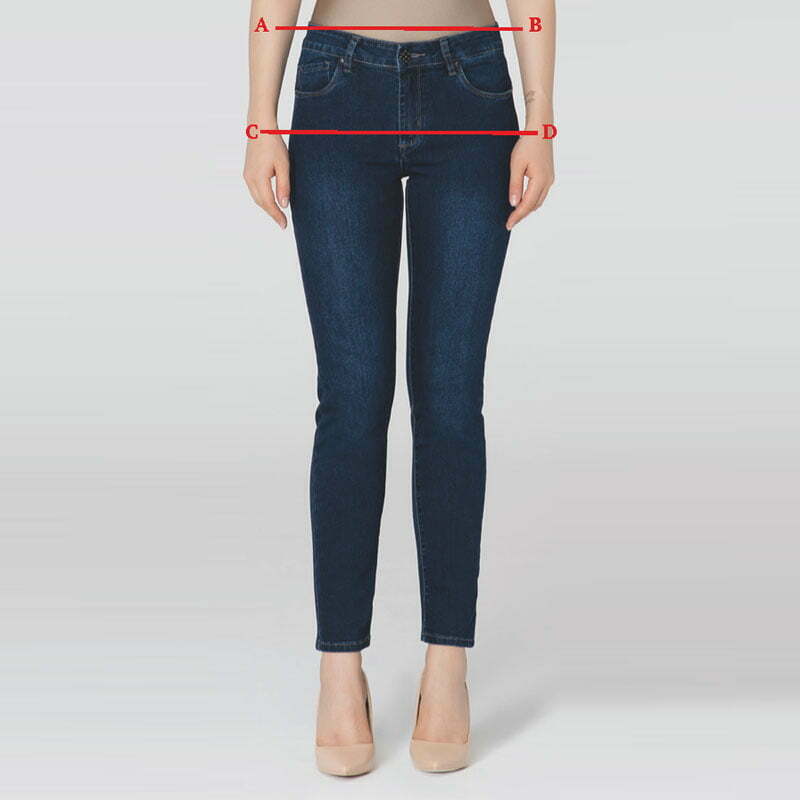 | | | | | |
| --- | --- | --- | --- | --- |
| Size | UK | US | EU | Japan |
| XS | 6 - 8 | 4 | 34 | 7 |
| S | 8 -10 | 6 | 36 | 9 |
| M | 10 - 12 | 8 | 38 | 11 |
| L | 12 - 14 | 10 | 40 | 13 |
| XL | 14 - 16 | 12 | 42 | 15 |
| XXL | 16 - 28 | 14 | 44 | 17 |
| | | | | |
| --- | --- | --- | --- | --- |
| Size | UK | US | EU | Japan |
| XS | 6 - 8 | 4 | 34 | 7 |
| S | 8 -10 | 6 | 36 | 9 |
| M | 10 - 12 | 8 | 38 | 11 |
| L | 12 - 14 | 10 | 40 | 13 |
| XL | 14 - 16 | 12 | 42 | 15 |
| XXL | 16 - 28 | 14 | 44 | 17 |