Pantalone largo
in punto Milano
Il
pantalone largo in punto Milano Chiara Dalba
ha uno stile inconfondibile ed è realizzato in
morbido tessuto
piacevole da indossare.
Il modello è abbastanza classico, ma senza rinunciare a un tocco di brio che lo rende unico. Si tratta di un pantalone cropped a gamba larga, ma ciò che lo caratterizza è la simpatica fantasia a quadri che lo rende perfettamente in linea con tutte le ultime tendenze moda.
La linea dritta e la gamba larga, leggermente svasata sul fondo, rendono questo pantalone estremamente confortevole. Sono presenti due tasche laterali, mentre sono assenti quelle posteriori.
Per la sua conformazione il capo è pensato per tutte le fisicità e, proprio per questo motivo, è disponibile in tutte le taglie.
Un capo da avere nella propria collezione, per creare degli abbinamenti ideali per l'ufficio e il tempo libero.
Vestibilità e composizione del pantalone largo in punto Milano con fantasia a quadri
Il pantalone ha una vestibilità regolare. La vita regular e la gamba dritta sono perfette per tutte le taglie.
Disponibile in catalogo dalla taglia 40 alla taglia 50.
La modella è alta 180 cm e indossa una taglia 40.
Due versioni colore disponibili: cammello e verde.
Composizione: 71% Polyester 26% Rayon 3% Elastam.
How to take measurements:
AB - Waist
Measure your waist placing the tape around your navel.
CD - Hips
Measure your hips placing the tape around the widest point.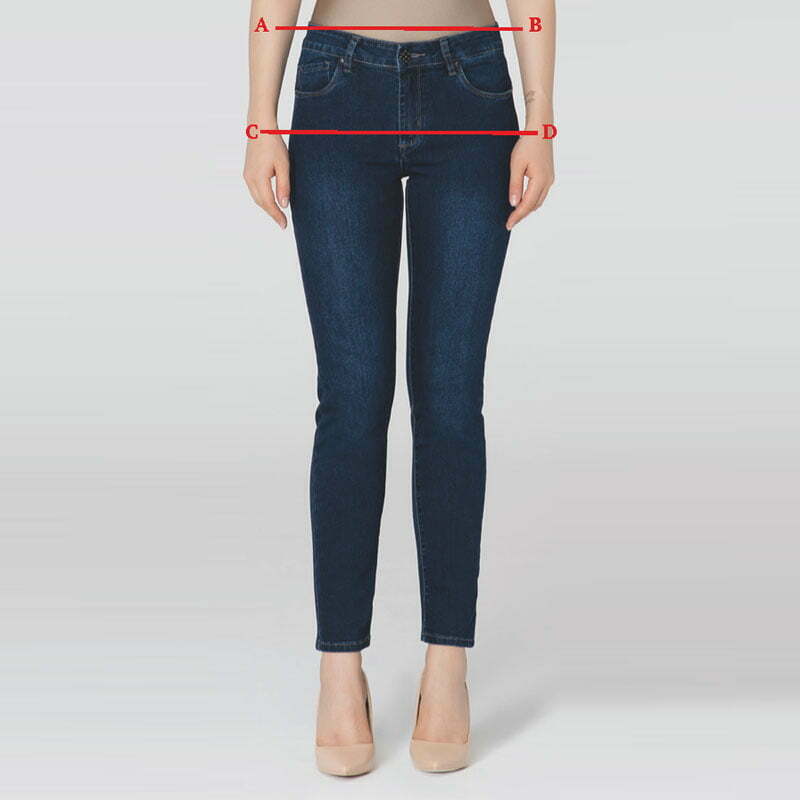 | | | | | |
| --- | --- | --- | --- | --- |
| Size | UK | US | EU | Japan |
| XS | 6 - 8 | 4 | 34 | 7 |
| S | 8 -10 | 6 | 36 | 9 |
| M | 10 - 12 | 8 | 38 | 11 |
| L | 12 - 14 | 10 | 40 | 13 |
| XL | 14 - 16 | 12 | 42 | 15 |
| XXL | 16 - 28 | 14 | 44 | 17 |
| | | | | |
| --- | --- | --- | --- | --- |
| Size | UK | US | EU | Japan |
| XS | 6 - 8 | 4 | 34 | 7 |
| S | 8 -10 | 6 | 36 | 9 |
| M | 10 - 12 | 8 | 38 | 11 |
| L | 12 - 14 | 10 | 40 | 13 |
| XL | 14 - 16 | 12 | 42 | 15 |
| XXL | 16 - 28 | 14 | 44 | 17 |